Former Dynasty star Kate O'Mara has died at a Sussex nursing home at the age of 74 after a short illness. O'Mara was best known for playing Alexis Colby's scheming sister Cassandra "Caress" Morrell in the soap in the mid-80s, but also had a recurring role in Doctor Who as renegade Time Lord The Rani, as well as starring in Howards' Way and Triangle.
Her agent Phil Belfield said: "She was extraordinary, she had so much energy and vitality with a love for theatre and acting. A shining star has gone out and Kate will be dearly missed by all who knew and have worked with her."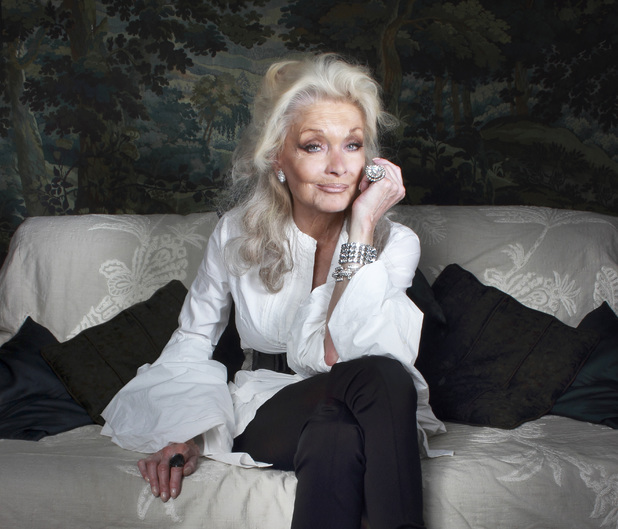 Doctor Who actor Colin Baker tweeted: "Oh my goodness. Kate O'Mara is no longer with us. Sad sad news. A delightful, committed and talented lady and actress. We are the poorer".
Throughout the 1970s she starred in a number of television series including The Return of the Saint, and The Brothers. During the 1990s she also had a recurring role in the ITV prison drama Bad Girls and also had a role in Jennifer Saunders 90s comedy series Absolutely Fabulous, where she played Jackie, the sister of Patsy, played by Joanna Lumley.
Kate O'Mara is fondly remembered for her role as The Rani in Doctor Who during the 1980s. She first appeared as The Rani in the 1985 story The Mark Of The Rani alongside Colin Baker as the Doctor and Anthony Ainsley as the Master. Kate returned to the role in 1987s Time And The Rani, this time with Sylvester McCoy as the Doctor. Last year, which was Doctor Who's 50th anniversary, she said she would like to reprise the role,
''I'd love to come back as The Rani another time around.
She had been married and divorced three times -once to fellow Doctor Who actor Jeremy Young - and she was a strong advocate of animal welfare issues. During her acting career she also wrote two autobiographies; Vamp Until Ready and Game Plan: A Woman's Survival Kit.