Doctor Who - Prisoners Of Time is a 12 part mini series to be released by IDW to coincide with the 50th anniversary of the show.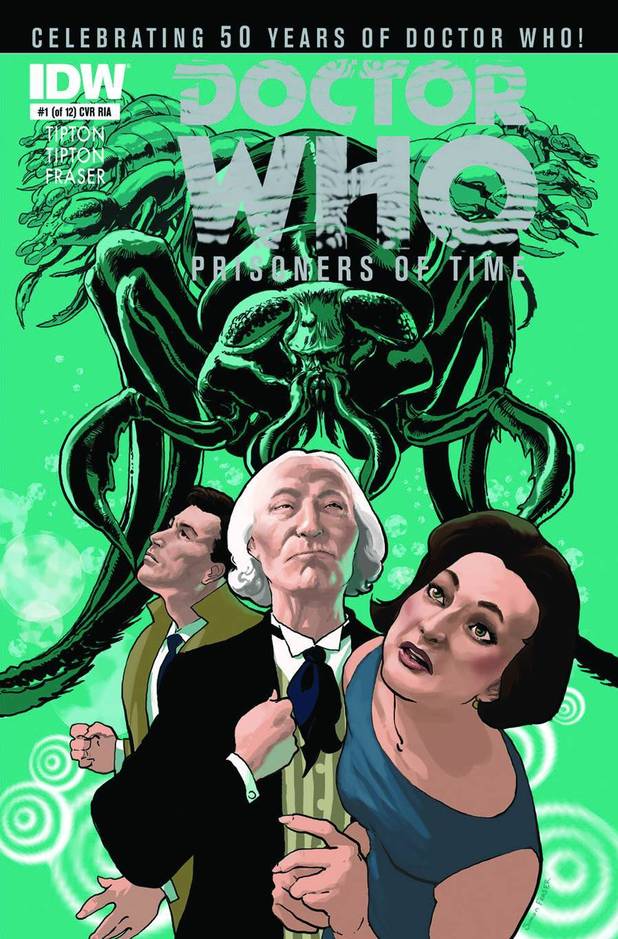 Written by
David and Scott Tipton (Doctor Who/Star Trek), the title features artwork by Simon Fraser and cover designs by Francesco Francavilla.
Each issue will focus on a past incarnation of the Doctor and his respective companion, with the first chapter featuring William Hartnell's likeness and his assistant Barbara.
It is yet to be confirmed whether issue #12 will introduce a new version of the Doctor or feature one or more of the past incarnations.
Doctor Who: Prisoners of Time
#1 is released in January 2013.