23rd November sees the 50th anniversary of Doctor Who, Matt Smith's penultimate episiode as the time travelling hero, is to be shown in cinemas simultaneously with the episode shown on BBC One. Tickets went on sale on Friday 25th October, and the special screenings have completely SOLD OUT!.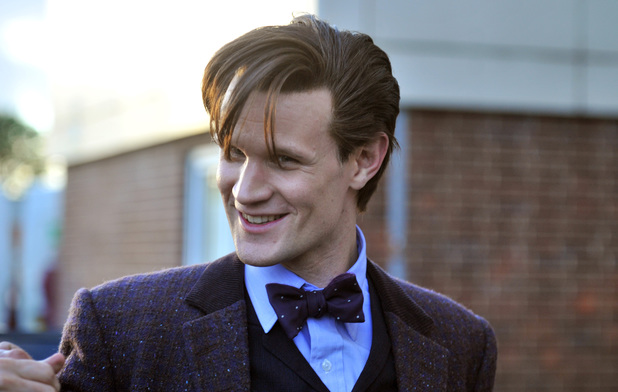 Screenings will take place in 216 cinemas across the UK at the same time as the special will air on BBC One on Saturday November 23. If, like me, you are one of thousands not lucky enough to get a ticket from one of the many participating cinemas, will miss out on seeing Matt Smith as the Doctor and his chin in glorious
3D,
and will just have to make do with our flat screens at home.
Grinning, he said: "My chin is in 3D. I think it's about time. Frankly I think it's exciting. I think this show was born for 3D. The TARDIS in 3D looks brilliant."
While Matt's thrilled by his chin, former Doctor David Tennant, who reprises his role in the special, says the script is what excites him.
"I think what works with this is the script is very story led, rather than fill it with things that make people 'oh it's a special anniversary lovely birthday thing'.
There will also be cinema screenings across the world with fans in the United States, Australia, New Zealand, Russia, Germany and Canada having the chance to enjoy the special on the big screen. In addition to the cinema screenings, the special will also be played to the 20,000 fans who will gather at London's ExCel for an official celebration event, which will feature appearances from Matt Smith, and former Doctors Colin Baker, Sylvester McCoy and Tom Baker.