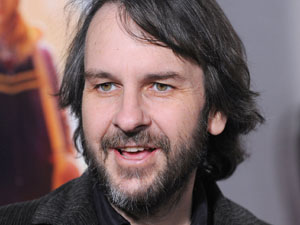 Peter Jackson wants to direct an episode of Doctor Who. He revealed his desire to direct an episode back in the autumn of 2012 and is also a huge fan of Matt smith.
In a recent interview with
Entertainment Weekly
, Jackson disclosed that he met with
Doctor Who
showrunner Steven Moffat about overseeing a future instalment of the series.
"They don't even have to pay me," Jackson joked, adding: "I have got my eye on one of those nice new gold-coloured Daleks. They must have a spare one!"
Doctor Who
producer Moffat remained coy on if Jackson could actually be paid with a Dalek, but did stress that he is open to working with the Oscar-winning director.
"We're theoretically on board for anything… provided we've got a great story," Moffat teased.
Jackson has spoken openly about his life-long love of Doctor Who throughout his career, and even cast former Doctor Sylvester McCoy as Radagast the Brown in The Hobbit: An Unexpected Journey.