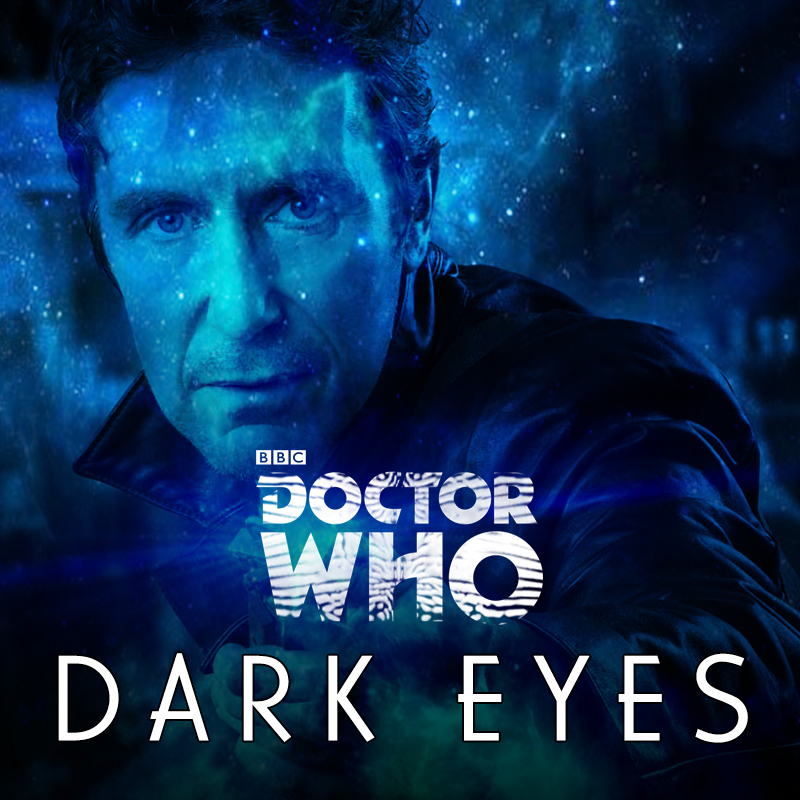 The BBC has
announced
that Big Finish are doing more "Dark Eyes" audios, three whole series worth in fact. Starring Paul McGann as the Eighth Doctor and Ruth Bradley as his companion Molly O'Sullivan (a WWI nurse, and probably something a lot more timey-wimey), the first boxset was popular enough to warrant some serious continuation.
They can be preordered
here
, with release dates of February 2014, November 2014, and February 2015 respectively. The original series, complete with trailer, is available
here
.
Dark Eyes tells the story of a Doctor dealing with the loss of his companion, and hunting for new meaning in his life. He finds some solace in the company of Molly O'Sullivan, a voluntary aid detachment First World War nurse, but where will his travels take him next, who will he meet, and what enemies will he be facing?
Dark Eyes 2
Synopsis:
When the Doctor defeated the Dalek Time Controller and its Time Lord ally, the timelines shifted and events changed... but the danger is far from over. And new threats to the continued safety of the universe are emerging.
Molly O'Sullivan carried on with her life as a nursing assistant in World War One. She probably thought she would never see the Doctor in his 'Tardy-box' again...
From the Dalek occupied planet Nixyce VII through Earth's history and to the very edge of the universe, the Doctor's footprints across eternity are being tracked by foes old and new. But when did it all begin and when will it end? Living his life through the complexities of time travel, the Doctor can never be quite sure if he's experiencing his life in the most helpful order. The only certainty appears to be the advance of the powers of evil and the oncoming threat of a fight to the death against forces that would destroy everything the Doctor holds dear.
Written By: Nicholas Briggs, Alan Barnes, Matt Fitton
Directed By: Nicholas Briggs
Price: £20.00
Available: February 2014
Dark Eyes 3 due November 2014 and Part 4 due out in February 2015.