Former Eleventh Doctor
Matt Smith
can be seen playing Mr Collins in a fresh twist on Jane Austen's widely celebrated novel, based on
Seth Grahame-Smith's 2009 novel
, the movie arrives in UK cinemas on
Friday 12 February
next year.

The cast also stars Lily James as Elizabeth Bennet, Sam Riley as Mr Darcy Jack Huston (Boardwalk Empire), Bella Heathcote (The Rewrite), Douglas Booth (The Riot Club), Suki Waterhouse (Love, Rosie), Charles Dance (Game Of Thrones) and Lena Headey (Game Of Thrones). It's directed by Burr Steers.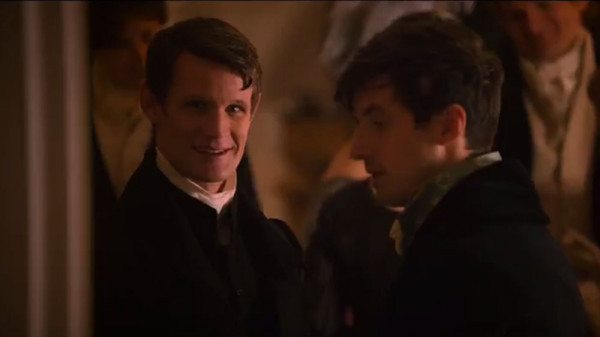 The official synopsis reads: "A mysterious plague has fallen upon 19th century England, the land is overrun with the undead and feisty heroine Elizabeth Bennet is a master of martial arts and weaponry. Casting aside personal and social prejudices, Elizabeth and Mr. Darcy must unite on the blood-soaked battlefield to rid the country of the zombie menace and discover their true love for one another."
Check out the movie poster below ....
Watch the trailer below ....