Last week, the world of Doctor Who was submerged in rumours that past Doctors would be appearing in the new series. The rumour is that there is a degeneration story following the sightings of Eighth Doctor Paul McGann and Tenth Doctor David Tennant and former showrunner Russell T Davies in Cardiff.
Georgia Moffett has been photographed on the TARDIS set with Peter Capaldi, although it is unclear when the photo was taken.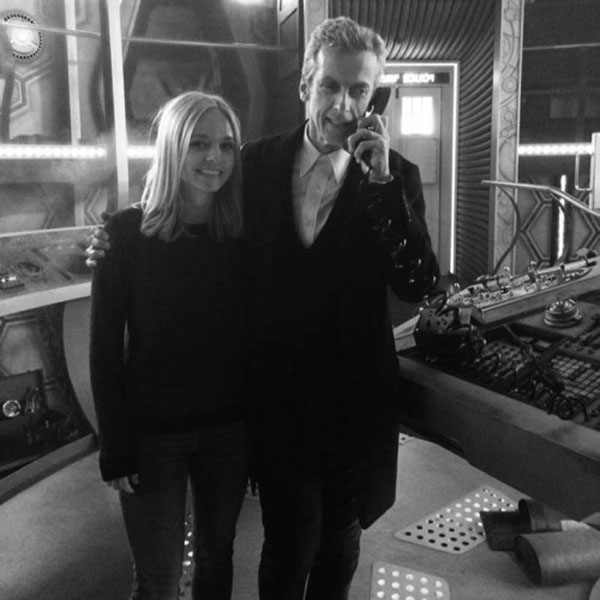 Georgia Moffett appeared in the episode 'The Doctor's Daughter' in 2008 as Jenny, the artificially created daughter of the Tenth Doctor, when a sample of his DNA was forcibly sampled with a progenation machine. Jenny survived at the end of the episode, reportedly at the request of current showrunner Steven Moffat, although we have heard nothng in relation to the character since. Could we be closer to seeing the return of Georgia as Jenny?