Filming for the Doctor Who Christmas special is to commence on Sunday 8th September, and Speaking to ITV's
Daybreak
at last night's (September 3) GQ Men of the Year Awards, Matt revealed that he will wear a wig for his final performance in
Doctor Who
.
Matt: "I cut my hair for a film, but it means I have to wear a wig in Doctor Who, which is a nightmare," he said, "I'm excited - I start shooting the Christmas special [on] Sunday. It'll be sad - the end of a wonderful era!"
Rumour has it that the Cybermen are to appear in the Christmas episode according to a tweet by stunt performer Daz Parker who has claimed :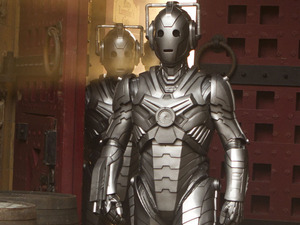 Great to be stunting again for Dr Who in the Christmas special playing a Cyberman!
pic.twitter.com/KslWbQdkWr
The tweet has since been removed.
The last time they appeared in a Christmas special was during David Tennant's tenure in The next Doctor which also starred David Morrisey. The special will see Matt Smith regenerate into Peter Capaldi's Twelth incarnation of the Time Lord.