Penblwydd Hapus / Happy Birthday !
Eve appeared in Doctor Who back in 2005 in the episode The Unquiet Dead as undertaker's assistant Gwyneth. Eve returned to the Whoniverse in spin off series Torchwood as Police Officer Gwen Cooper. She was recruited to Torchwood by Captain Jack Harkness played by the fantastic John Barrowman.
It was revealed in the episode Journey's End that Gwen was related to Gwyneth.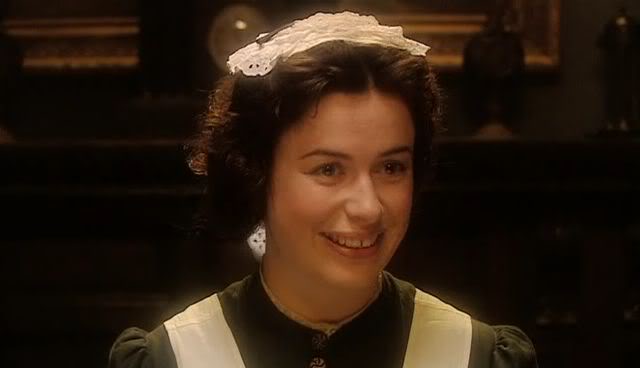 As Gwyneth in The Unquiet Dead (2005)
As Gwen Cooper in Torchwood debut episode Everything Changes (2006)