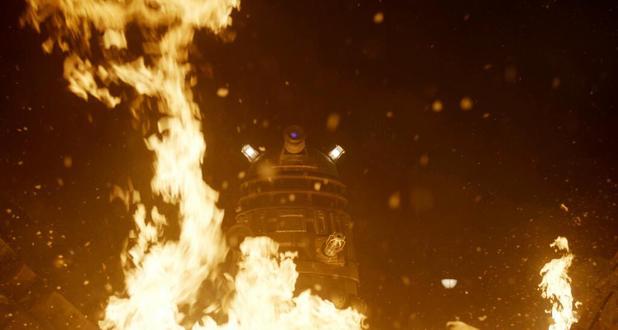 The BBC has released an exclusive photo of the Daleks, who return for the Doctor Who 50th Anniversary Special. The celebratory episode stars Matt Smith and Jenna Coleman, with David Tennant and Billie Piper returning to the roles of the Tenth Doctor and Rose Tyler. John Hurt appears as the mysterious incarnation of the Doctor glimpsed at the end of the final episode of series 7.
From the BBC Media Centre
MATT SMITH, DAVID TENNANT AND JOHN HURT TO FACE OFF AGAINST DALEKS IN 50th ANNIVERSARY SPECIAL
The Doctors, Matt Smith, David Tennant and John Hurt will battle the deadly Daleks, the BBC announces today, in the show's 50th anniversary special.
Returning to BBC One on 23 November the highly anticipated adventure will star: Matt Smith; Jenna Coleman; David Tennant; Billie Piper; John Hurt and Joanna Page. In a surprise twist in the recent series finale it was revealed John Hurt would be playing a Doctor, alongside Smith and Tennant.
The Daleks are the second monster to be announced for the 50th and will join the shape shifting Zygons, which have only appeared in the show once before in 1975. The Daleks were one of the first monsters to terrify audiences in 1963, 50 years ago, cementing their place in British popular culture.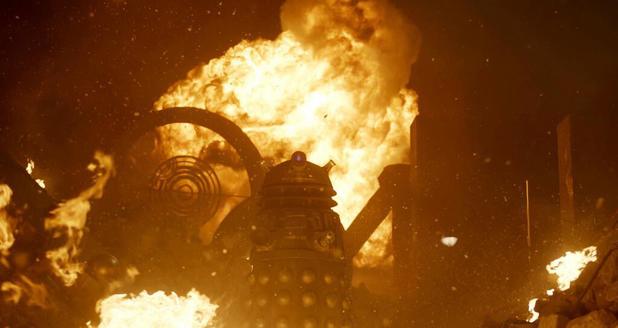 Steven Moffat, lead writer and executive producer, said:
"The Doctor once said that you can judge a man by the quality of his enemies, so it's fitting that for this very special episode, he should be facing the greatest enemies of all."