The Doctor And Rose Are Top For Tearful TV Farewells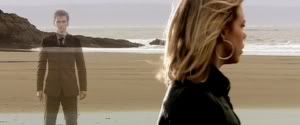 The farewell scene from the Doctor Who episode Doomsday, featuring David and Billie Piper as the Doctor and Rose Tyler has been voted No.1 on the Sky One show 50 Ways To Leave Your TV Lover. The show aimed to find the most memorable small screen seperation and you can't get more seperated than different universes.
The show will be repeated this Saturday 21st June 2008 at 21:00pm.